Vi i Oppdalsbanken gir deg nær og personlig rådgivning – og hjelper deg med å realisere dine drømmer og planer. Vi er DIN lokalbank på Nyhavna.
I nye moderne lokaler – i det som er spådd å bli Trondheims svar på Sørenga – der finner du oss. Hele området er i en støpeskje, og vil i årene som kommer transformeres fra industri og havn til en attraktiv og bærekraftig sentrumsbydel ved sjøen. Vi skal være en del av denne utviklingen, og vi skal være din lokalbank i et spennende og nytt sentrumsområde.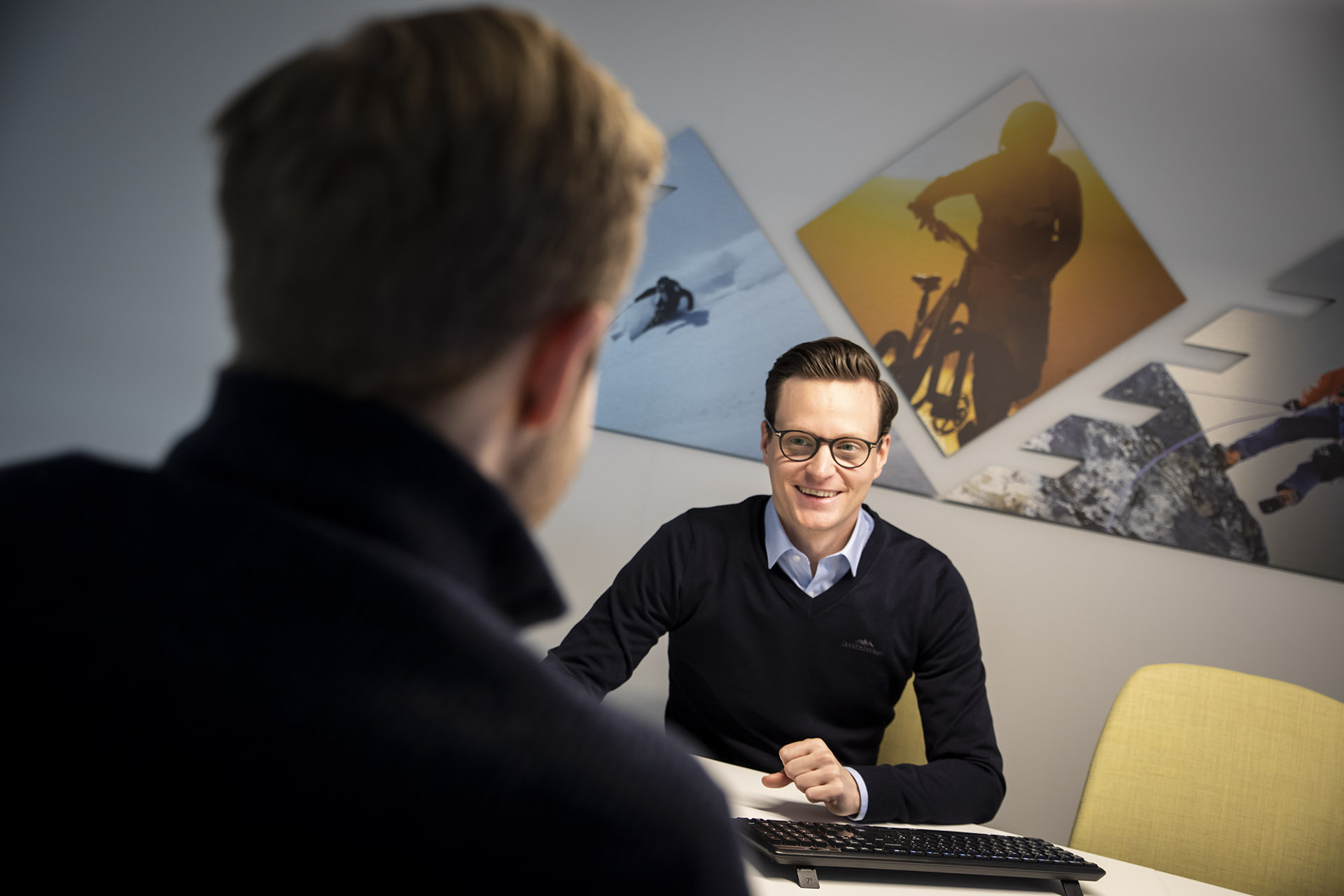 For oss er hver enkelt kunde viktig.  Hos oss får du nær og personlig veiledning. Du slipper å møte en tilfeldig person i telefon. Hos oss får du en kunderådgiver som vil gjøre sitt ytterste for å bli kjent med akkurat deg.
Vi er lokalbanken som tilbyr god personlig rådgivning i tillegg til gode digitale løsninger.
Trenger du råd og veiledning i forbindelse med kjøp av bolig? Lurer du på hvor det kan være lurt å plassere pengene dine i fond, eller trenger du hjelp i forbindelse med forsikring?
Hos oss får du som privatkunde hjelp til alt innenfor lån, forsikring og sparing/plassering.
Hvem er vi?
I dag er vi to ansatte på Oppdalsbankens kontor i Trondheim – men snart blir vi tre.

Jon Haugen Lyng Finansrådgiver for privatmarkedet. Han startet hos oss i Oppdalsbanken for to år siden, og har jobbet i bank i flere år før han startet hos oss. Telefon: 90750128 e-post: jhl@oppdalsbanken.no
Wenche Bøe Avdelingsleder for kontoret i Trondheim. Hun er autorisert finansiell rådgiver og har bak seg en årrekke som ansatt i Oppdalsbanken. Tidligere ved bankens hovedkontor i Oppdal, men de siste årene på kontoret på Nyhavna. Hun brenner for personlig kundeservice og rådgivning. Telefon: 90179318 e-post: wb@oppdalsbanken.no
Vi ønsker å være med deg hele livet og være en støttespiller for små og store økonomiske valg. Vi hjelper deg å realisere dine planer og mål. Våre dyktige rådgivere har lokalkunnskap og kan tilby personlig økonomisk rådgivning.
Vi skal være en bank du kan stole på – både i dag og i framtiden!
OSS BRY OSS!